Mitsubishi PLC Programming
With over 25 years experiences in industrial automation, we are chosen as an authorized system integrator of some automation brands such as OMRON, DELTA, and MITSUBISHI in Indonesia. We have done several projects under those brands for many local and multinational companies. Our experts are trained professionally by our principal to operate and integrate all factory automation parts and build the industrial system that meet their goals in achieving cost savings and production/logistics efficiency and optimization.
MITSUBISHI PLC Programming
This is another well-known Japanese brand in Industrial Automation. Similar to DELTA, nowadays more and more imported machines are using MITSUBISHI PLC in their system. It increases the brand trust and company starts to consider in using this brand on their automation needs.
The software's name is GX-Works. Now it gets updated till GX-Works 3 Series. Mitsubishi keep improving and adding new features on its software. So, here's some looks of the software: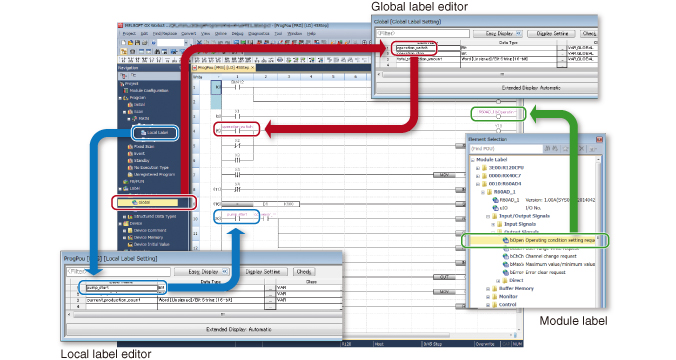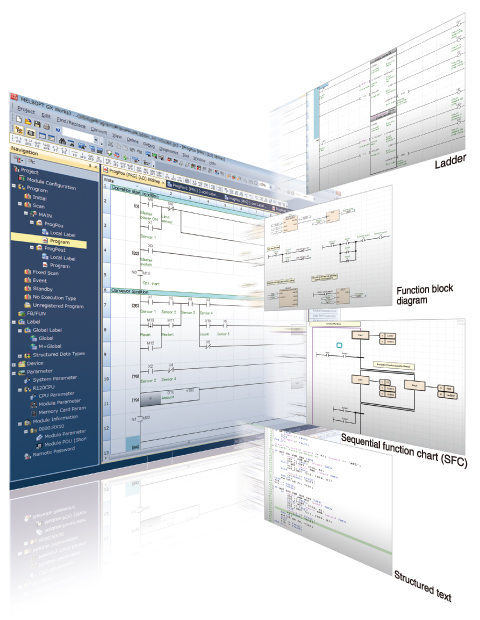 MITSUBISHI is a brand with very complete range of products. Starting from compact PLC to Robotics, and nowadays their products are used worldwide. This is the reason why company will consider to choose this brand over others and many engineers are getting more exposed in their programming software.
MiSEL is chosen as the authorized distributor and system integrator for MITSUBISHI Brand. Our expertise have several projects on MITSUBISHI Brand such as Manufacturing Industry, Pharmaceutical Industry, Textile Industry, Plastic Industry, etc.  Again, we are welcome to do consultation if you have anything to discuss about in your new automation investment.
Call Us Now