Description
Born to drive machines
Amazing in Control
High starting torque and torque control capability in open loop mode give you full control of your machine dynamics and performance. Options for all of the major open network systems.
Torque master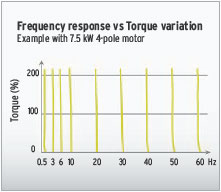 The MX2-V1 delivers 200% starting torque near stand-still (0.5 Hz) and can operate in torque control in open loop mode. This allows the MX2-V1 to be used in applications where closed loop AC vector drives were previously used.
Easy network integration
Standard industrial networks, such as EtherCAT, CompoNet or DeviceNet as options. High-speed EtherCAT provides solutions for the entire system from input to output with Sysmac Series.
Easy communications setting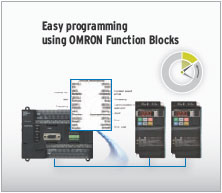 Built-in RS-485 Modbus communications. OMRON Function Blocks are available for the CP H/L and CJ-series PLCs. Those control the MX2-V1 via Modbus communications easily.